Nationwide Vaccination Injury Law Firm
Attorneys Fighting On Your Behalf To Get The Compensation You Deserve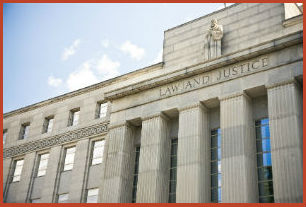 The Law Firm of Marvin Firestone, MD•JD, & Associates, LLP was founded in 1982 with the vision and purpose of handling only complex medical legal cases to bring about the best possible outcome for our clients. For over 33 years, we have been doing just that. Our attorneys have helped many people just like you, nationwide, who have been seriously injured by vaccinations. Getting the compensation you deserve can be a difficult and daunting task. Having an experienced vaccination injury law firm on your side can make all the difference in navigating the National Vaccine Injury Compensation Program.
If you or a loved one has been injured due to a vaccine, you can receive fair compensation for your injury. Our law firm can help you maximize your compensation, and you pay NO FEES. The National Vaccine Injury Compensation Program is set up to cover your legal fees. Contact us now to learn more: (800)-529-6353 or fill out our online form.
A Physician + Attorney = Deeper Understanding of the Challenges You Face
With over 33 years of legal experience focused on medical matters, Marvin Firestone is also a licensed Physician in the state of California. Dr. Firestone has a deeper understanding of the challenges you face, and works hard to fight for the maximum compensation you deserve. Serving clients nationwide, Dr. Firestone will give you his full attention, not passing you off to inexperienced paralegals to handle your case. His personal attention and compassion for what you are going through can make all the difference in this difficult time.
YOU PAY NO FEES: Our Law Firm Helps People With Severe Vaccine Reactions
When you work with a law firm to recover compensation for your severe vaccine related reactions, the Vaccine Injury Compensation Program compensates reasonable attorneys' costs and fees separately from any compensation award. This means that you pay NO FEES to work with an experienced vaccine injury lawyer. You will work directly with one of our knowledgeable attorneys from initial filing of a vaccine injury claim, through discovery, to Special Master Hearings, on to further proceedings through the appeals process. Keep in mind there is a time-frame to file that is set by the Vaccine Injury Compensation Program. IT IS CRITICAL THAT YOU FILE ON TIME or you may lose your right to compensation for your injuries.
Protect Your Rights | File a Claim Before The Deadline Expires | Contact Our Law Firm Right Now
The attorneys at Law Firm of Marvin Firestone, MD•JD, & Associates, LLP are standing by ready to review your case with you at no cost. Learn about your specific options and time-frame to file a vaccine injury claim before the deadline expires by calling 800-529-6353 or filling out our online form today. We are located in California, and serve clients nationwide in all 50 states. Don't wait another day to protect your rights and get the compensation you need and deserve for the injuries you have suffered.
We serve clients nationwide in all 50 states.